The Machines reveal Diversified Gas & Oil Production Declines
Work too boring for humans leads to very interesting questions
At FLOW, we use automated machine processes to address the components of Oil & Gas valuation. As career hedge fund managers and financial professionals, we lacked the tools address timely and accurate valuation, so we built them.
The Energy sector is a complex place. Moving commodity prices constantly obfuscate asset performance. The industry's silos that divide Finance, Engineering, and Geology further hamper a true fundamental understanding. Fortunately with today's technology we are able to better understand potential investments through big, external data sets. We simulate over 70 companies in the sector, and sometimes we see things that defy our expectations.
If you like this format, please sign up! The distressed credit cycle is going to really let us show you our capabilities.
Man Bites DGO
As career credit investors, we became interested in Diversified Gas & Oil when they announced a debt transaction securitized by actual wells. This was an exciting development for an industry suffering from covenant problems caused by the intentional permitted liens flaw, called the "Hookie Dook."
And as investors we know that the best liability structures inevitably attract the worst assets! So we decided to compare our automated results on Diversified to the company's claims.
"The DGO Difference" is a low base decline. Since this is FLOW's cornerstone analytic, we hit the jackpot!
The trick here is Diversified claims to own 90k+ wells. The reserve report includes over 40k. We located 37K producers. A lot of M&A adds challenge. A human has to take the decline guidance at face value unless they have the technology to test the results. The risk of paying an engineer to do the work to find nothing is too great. The boredom is too great. Will the engineer actually spend 240,000 consecutive seconds fitting the wells or will they mail it in? How did the auditor do the work?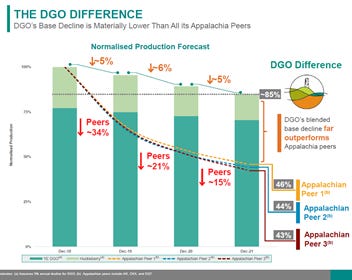 The Business Model
DGO's business model is built around low decline assets paying out cash flow in the form of dividends to retail investors. Sound familiar? It should if you've been around Oil & Gas for any amount of time. There is always an effort to put a declining asset into a perpetual cash flow instrument and distribute it.
1990s - Royalty Trusts (gone)

2010s - E&P MLPs (gone)

2020s?
The problem with these structures, and why they always fail, is the valuations eventually exceed the future cash flows; the company must replace assets at an increasing rate until hitting the wall. Why do the valuations get too high? Because investors do not have transparency into the true decline rates. This is like assuming a truck will last 10 years when it will only last 5 years. At some point, we need a new truck. The truck's depreciation is pretty obvious. The well's decline rates are not.
So we let the machines run on Diversified's wells. Our process involves automatically fitting every well with sophisticated multi-segment curves. There's a saying around Oil & Gas that decline curve analysis has to be done by hand by an engineer. Well, what if you don't trust the engineers? What if you have 37,000 wells to fit?
Note: this is some of the nastiest, most state-delayed data on a gigantic number of the worst wells. Proceed at your own risk! We believe we captured 84% of net production, but we find inconsistencies across Diversified's own disclosures, so we aren't really sure. The wells themselves are gross. We could be totally wrong, but we suggest you have a look for yourself.
To run the decline package, we set our minimum decline rate on Diversified's gas wells to 3% so we wouldn't unduly bias the results with a forced minimum decline assumption like 5%. Our results were astonishing!
In aggregate, we forecast a 19% base gas decline rate for Diversified. This is a huge discrepancy versus the company's stated claims of 5%. If correct, this would mean that Diversified needs to replace assets at a rapid rate to continue paying their dividend.
Often it's the strange result that leads us to investigate. This was the case with Apache's Alpine High, where we doggedly insisted capital was being destroyed. Eventually people took notice.
On Diversified, we dug in a little more and looked at prior state reported production of the wells to see if our results were in the zip code.
We quickly found the DGOC wells exhibited heavy declines in recent prior years.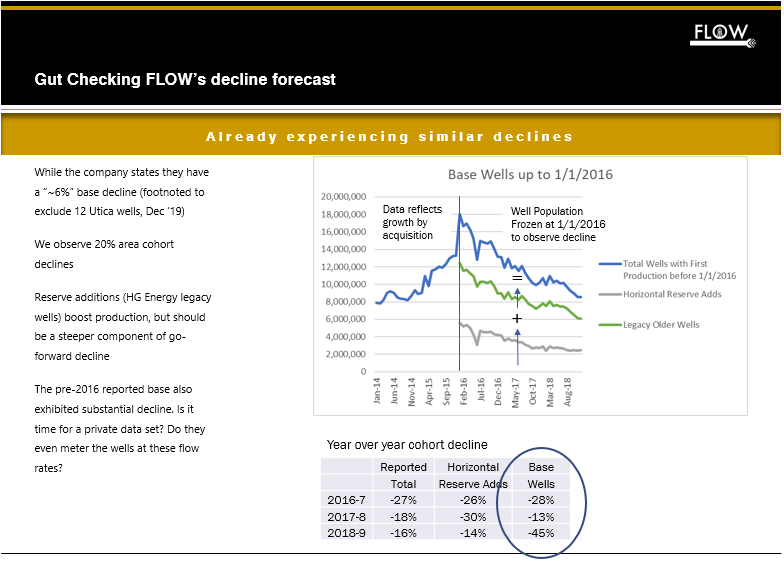 The company has become increasingly acquisitive, which would be a normal response to reserve replacement needs.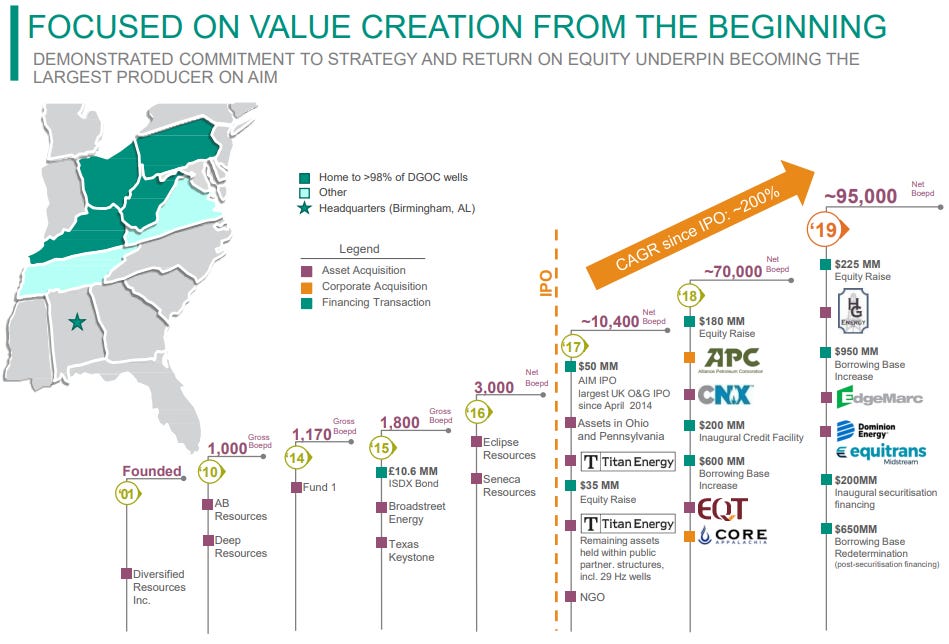 We did some more digging to test the company's claims of "Smarter Well Management" to offset declines. Smarter Well Management seems novel, especially for management team located several area codes away from their assets.

However, we only really found one concrete example provided by the company. As soon as the company took over, the well became much WORSE. Sample of one, but this was the sample they provided.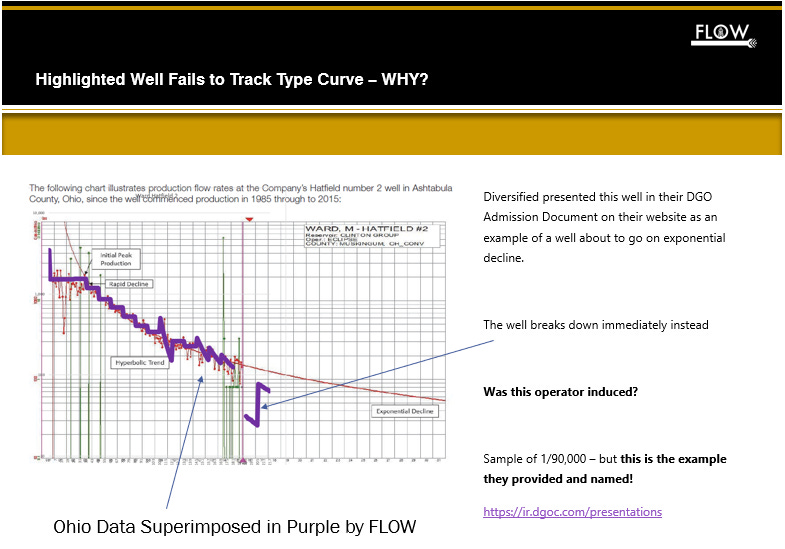 Something else we thought was interesting, was this chart which is stated to help "Understand" their unconventional assets.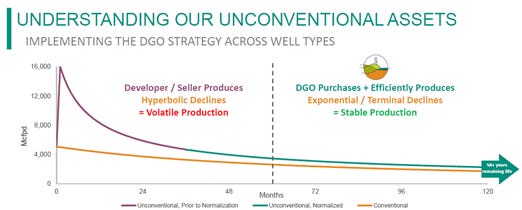 It looks like Diversified "purchases" these wells around a 2000 mcf per day rate.
However, we found only 45 wells, accounting for less than 1% of production, averaging 2000 mcf/d at the arbitrary sample month of December 2018. Out of 37K+ producers.
What did we find? Very low production wells. Very low.
We found 18,017 wells producing less and 15 MCF per day, which in this price environment will barely buy you lunch.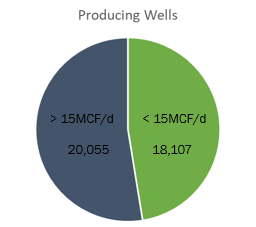 This is not our idea of high-quality assets as described in the investor presentation.

We are also a little confused by the statement regarding proximity to the assets. But hey, FLOW uses a distributed, asynchronous team approach, so why not run Appalachian wells out of Birmingham, Alabama...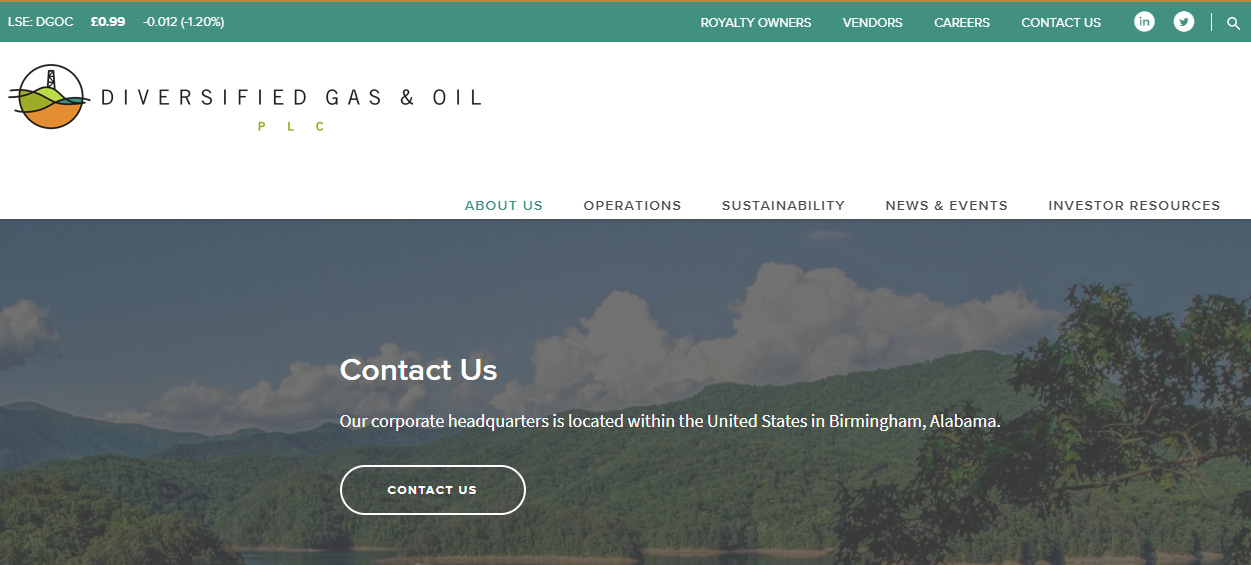 You might be asking where the catalyst is right about now…
Dividend paying companies need to keep their costs structures intact. However if a well is paying $15/day, the fixed costs could really cause some harm. So we went on Google Earth to see if there are trucks visiting the wells.

We found trails to remote mountain tops, tire tracks in the snow, and facilities that require maintenance. These activities are not free. We conducted our own survey on what this costs, and encourage you to do the same. You might find a catalyst.
So if the assets are problematic, what would a hedge fund detective expect a company do? Acquisitions. Circumstantial evidence, but we keep finding it.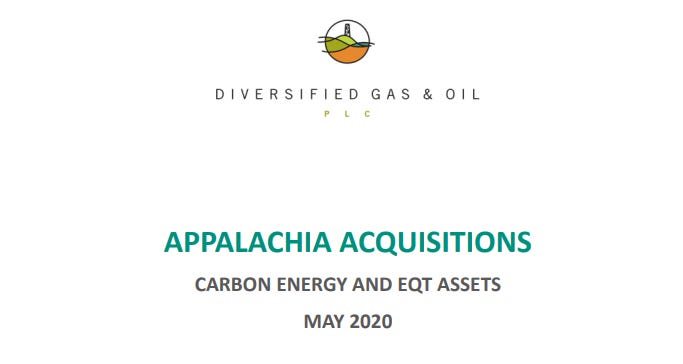 As we have already shown by the company's presentations, DGOC's acquisition activity is getting bigger and more frequent. The most recent deal consumed $251mm of additional capital, which brings us back to the deal structure.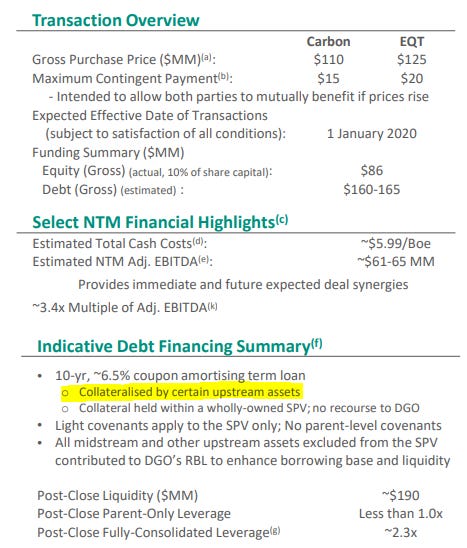 At FLOW we are really excited to see collateral in debt financings. Mortgaging individual wells is the solution our passive, ETF driven credit market needs. The underwriters are geniuses. This security structure has a bright future.
But there is a repercussion for equity holders of Diversified. As more money gets raised, more wells get mortgaged. We haven't seen a disclosure on which specific wells have been put into collateral, but a reasonable person would assume the investors selected good wells. Over time this will leave the DGOC stockholder with lower quality unencumbered wells.
It's worth mentioning that there is another issue around Diversified. They have the liability of plugging this enormous number of wells. The company takes the view that the wells could last 50 years or more, and with their auditor published a report on Long Well Life which is available online.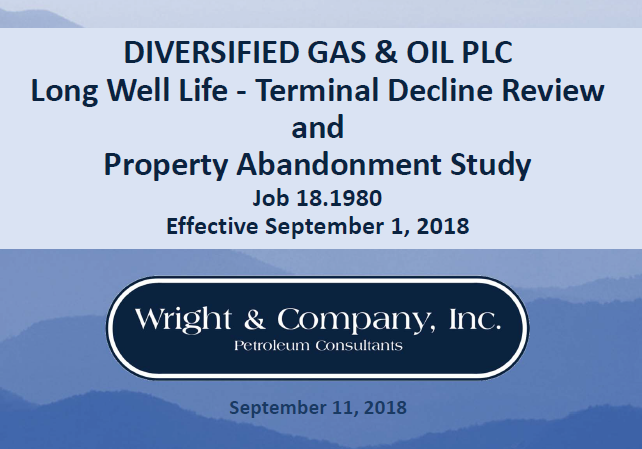 However, this report doesn't answer all of our questions. The report indicates a robust data set of 42,000 wells (similar to our 37,550 producers). It then indicates 17,000 are producing in a low exponential decline regime.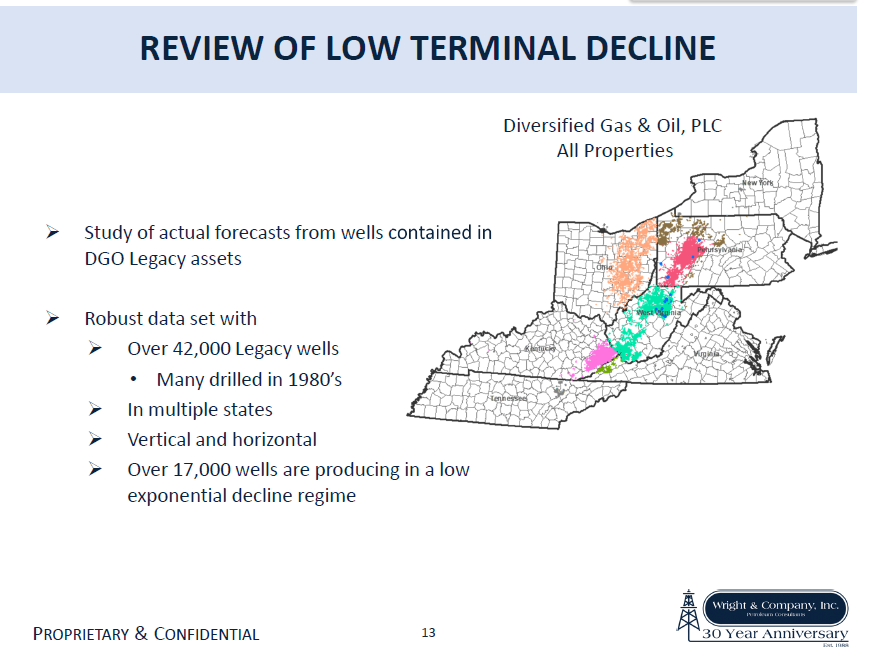 What happened to the other 25,000 wells?
So in our view, the analytics frequently leave a lot of questions unanswered, but those questions are critical to the value proposition. Just like we couldn't explain why Apache was pursuing Alpine High, here we see something just doesn't make sense.
If you want to take the conversation a step further, visit our website at www.flowoilwell.com and demo some of our tools!